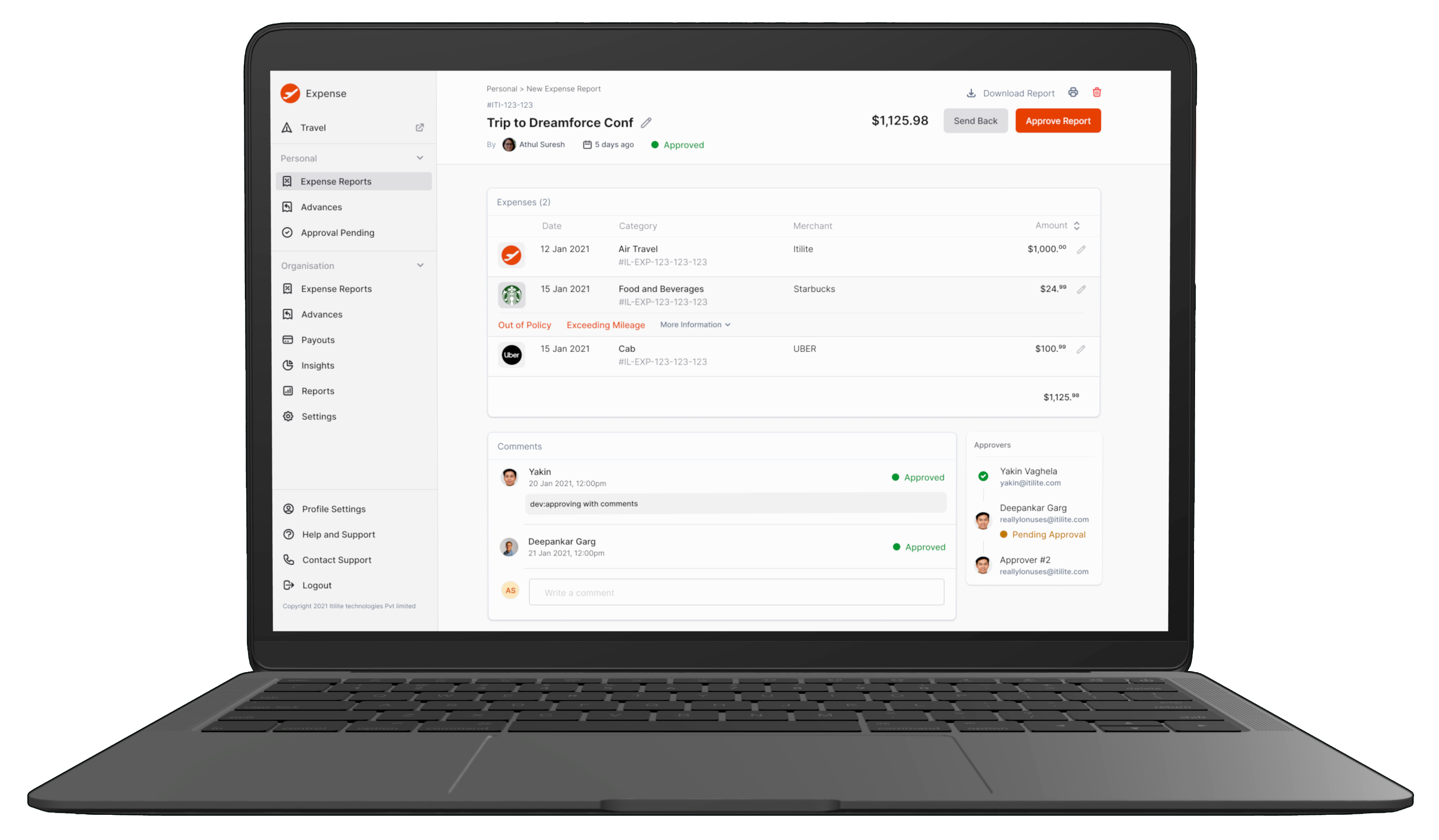 Food and Beverages
2 days ago
Internet Charges
a month ago
Expenses remibursment made faster and easy.
How we worked with India's leading travel software and integrated Expenses to make employees file expenses on the go.

Deliverables
Experience Design
Interface Design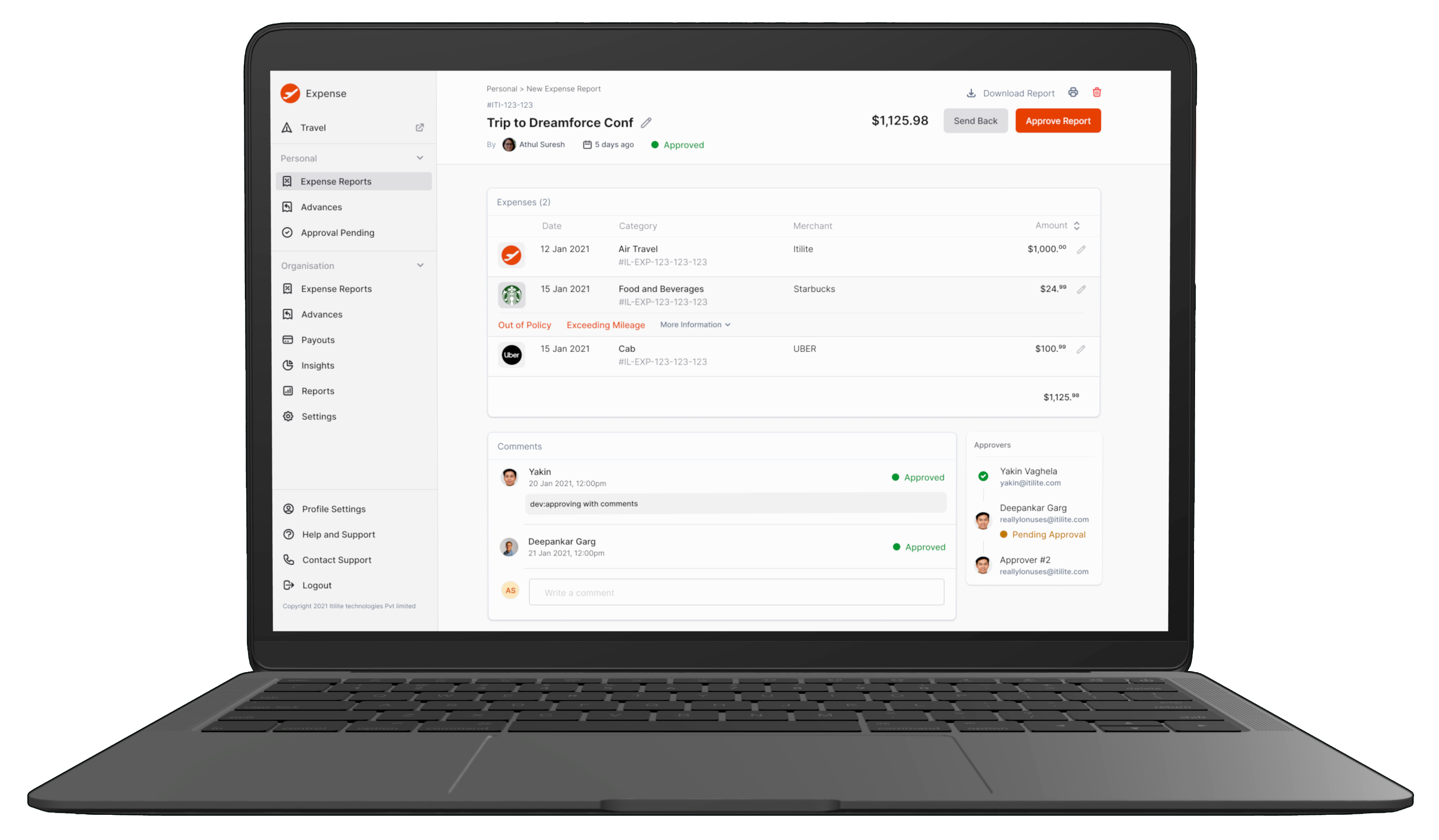 Food and Beverages
2 days ago
Internet Charges
a month ago
Our Approch
Any good approach considers both the requirements to build what's designed and how the end user will experience the product.

We used a modular design framework that would ease implementation for the Itilite's engineering team and empower our designers to be really creative.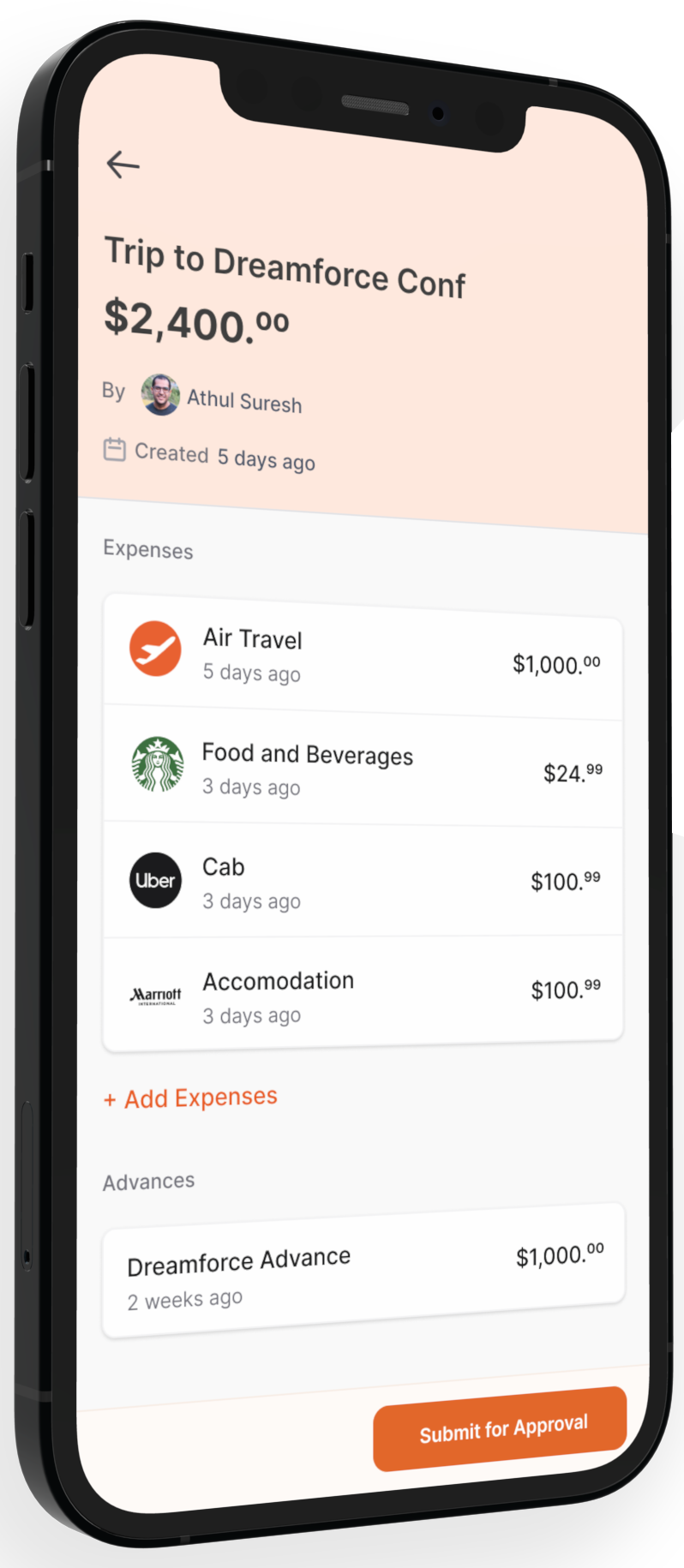 Establishing one source of design truth
Creating scalable design systems for easy future developement. Built with Enigma's own design propostions system made on top of Tailwind utlity. Gives easy developement cycle to developers and designers.